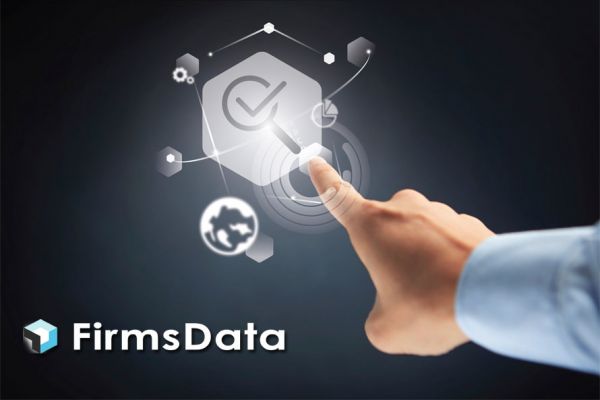 The modern-day world of technology has had some great debatable topics but the one that is trending right now goes something like this, "should a VDR (Virtual Data Room) have a user-friendly interface, or is it just a simple option?"
Everybody knows that most of the solutions that are used for sharing and managing data don't have the best reputations when it comes to the user interface. Well, it should be since an easy-to-use interface makes up a major part of the success that a VDR can achieve. If your data room is user-friendly, you won't have to think about any of your clients being unable to know how to make good use of it.
Today's write-up will follow some of the major factors that play a key role in differentiating between an average VDR interface and a great one along with the things that one should keep in mind while choosing a VDR platform.
1. Easy to Setup
You should not spend a wholesome amount of time setting up a virtual data room. Therefore, the VDR should be designed in such a way that it can be installed, set up, and used quickly and straightforwardly. VDR is a multifaceted technical advancement, and is being used on a large scale; from banks, law firms, to M&A users, everyone is relying on VDRs to manage, share, and save sensitive information.
The VDR should be equally convenient for novices as well experienced users. It should be a matter of minutes and not forever to get started with the VDRs after understanding the technical details. If your VDR facility required specialized help from IT support to set up, you have made the wrong choice.
If you need more than the below-mentioned four steps, you need to switch to a new VDR solution:
Step 1: Installing the VDR on your device.
Step 2: Inviting people
Step 3: Adding the information and documents
Step 4: Establishing different permissions for different users
No other additional step should be there if you believe your VDR facility is user-friendly. Almost every VDR shares the same structure and interface, but if your VDR option needs you to pull your hair while installing it, it's a big NO!
2. Customization
Every user must be able to make changes as per their needs and requirements and thus if there is no or little scope of customization, you should consider giving up on the VDR facility. Customization allows all users' work to display their style of working, their professional values, and their culture. This way, they can feel more connected with the task that is assigned and united with the people they are working they are working.
From customized header, footer, documents accessed, to tailor the privacy, an ideal virtual data room should offer the liberty of personalization on a group as well as personal level.
Some of the important customization features to look for while choosing a VDR provider:
Customization of look and feel.

Ability to customize watermarks.

Multiple options for language.

Ability to create personalized headers, footers, and fonts.

Specific ways to impose terms and conditions of access.
Not every project requires the same features and functions, and thus it should be in the user's control to pick the project-specific features.
3. Branding Features
No one can make your brand help grow than your employees. So, you need to make sure that your VDR software is allowing you to promote brand-related components such as logos, colors, fonts, and images. Having these features will let your employees create a better user experience for clients.
To make sure that your virtual data room allows branding, look out for the below-given features:
Branded employees invitations

Customization of colors and logos on every login page.

Branded emails incorporating the company's name and logo.

To add company-specific details and create a new look altogether.
It's all possible with a user-friendly interface. Thus it's the most important element that one cannot overlook.
4. Quick Data Loading
VDRs have replaced other forms of sharing and storing information for being fast and highly responsive. But if a VDR works less quickly than your expectation, you might need to suffer in the long run. It is common knowledge that having a process that works faster than most is an advantage which is why it is no secret that one of the main reasons why people turn to virtual data rooms. Policy audits, M&A deals, and fundraising are termed as long-term and long investment projects that require a lot of time. Such projects require the exchange of tons of different documents and data between many people.
You can speed up the process by storing all the documents available in a virtual data room to speed up the process but keep in mind that your VDR should be strong and fast as well when it comes to uploading and downloading data.
The benefit of VDR is that it offers multiple data centers to make sure that the data transfer speed always remains stable and strong. To add to this, the download speed and file upload can be increased up to 10 times, courtesy of data center proximity.
In case you are looking to ensure fast data transfer, you can make good use of features such as bulk uploading, drag and drop labeling, and automated index numbering. With the use of these, you can dial down the time spent by you on uploading and managing documents.
5. No Java, no plugins
Virtual data rooms become easy to use when they are accessible on all different types of platforms, be it a mobile phone or a laptop. It should be as simple as logging in, getting access, and then viewing the documents required without the need for any sort of extra apps, plugins, or add-ons.
The users of virtual data rooms will possess different technical skills, and the VDR must be accessible to everyone. Therefore, a VDR that is easy to use should not need the users to download and install any specific software. This makes it even more important for you to ensure that there is no need for any plugins, add-ins, or Java before committing yourself to a VDR provider to set things in motion.
6. Responsive Web Design
In the modern world, a computer is used for a lot of things apart from just accessing the internet. According to stats, 68.1% of all the websites in 2020 were visited from mobile devices and it is expected to increase up to 71% by the end of 2025.
The interface of a virtual data room is the first thing that all of the employees, clients, and your partners will have to deal with, meaning that it needs to be attractive and clear irrespective of the device that they are using.
A responsive web design in a VDR allows the users to view the data room and all major operating systems and platforms. Although the interface may vary a bit on different devices, it makes it easy for all users to access the available options.
7. A brilliant User Experience
A virtual data room is of no use if users are unable to access all its features, no matter how simple, easy to install, or customizable it is. If for some reason, the VDR admins have to explain how VDR works to each other, it will simply add to the time duration of the projects. Instead of doing so, you need to have a user interface in your corner that makes it easy for the users to get started with relative ease.
Every great interface consists of three things
· Clarity
The most important and foremost factor that affects a virtual data room is how easy a user can figure out all about the user interface.
· Experience
It is often seen that a good user interface has the same patterns, icons, and tabs across all platforms. Users can get help from previous experiences once they have managed to know about it.
· Easy to undo
Making a brilliant VDR is a must. But what is even more important is that users get the option of undoing things. A user interface that offers users to undo the changes made by them will always have more popularity and loyalty when compared to others.
Conclusion
Always keep in mind to test the usability of a VDR with a free trial before you go all-in with the idea. Observe whether it is easy to manage and set up the room of data view and make sure to test the credibility of the application on different mobile devices.
In case you can do all this on your own without having to be assisted by a professional, you have found the right one.