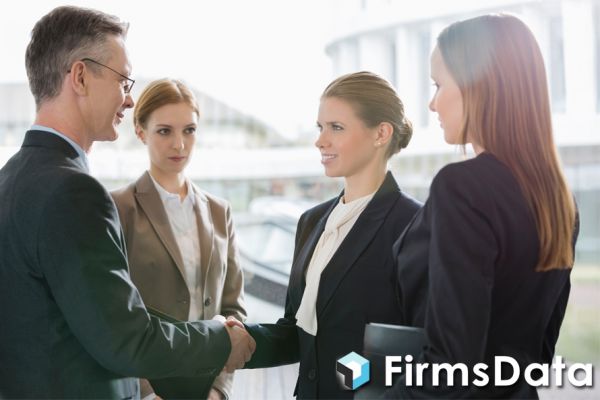 The value of information can be asked from the people who don't have any, but they also don't have the fear of losing it. Nonetheless, do you know who fears the most about losing the crucial information? You've guessed it right, the deal makers do. They are always on their toes to find a pragmatic way to secure their valuable information from third parties.
There was a time when important information was stored in a room having a huge pile of papers and physical security round-the-clock. But the advancement of technology and prevalence of the internet has made the entire data-storing process much easier by bringing forth a truly reliable software called virtual data room.
Introduction to Virtual Data Room Software
A virtual data room (VDR) is the most thriving technology that has emerged as the most secure and reliable way to store, manage, share, and secure sensitive data that can't be exposed to the outer world.
Data Rooms have become immensely popular over the years and thus several industries have added them to their tool kitties. From Information & Technology, banking, e-commerce, financial services, to insurance (BFSI), every industry is actively using virtual data rooms to a large extent. Needless to say, the future of VDR technology is quite bright as various reports have predicted its future dominance by the year 2026.
But, why VDR's popularity has witnessed a sharp rise in such a short span? Any day, it's the data security that it provides to the deal makers. This software is a gem with a wide range of potentials and thus it has become the top priority to store, exchange, and communicate data. VDR benefits the digital world in multiple ways and this article will portray the same.
So, let's look at the reasons that make VDR crucial for different M&A activities.

6 Amazing Advantages of Virtual Data Room
1.
Unbreachable Data Security
The primary reason for selecting virtual data by dealmakers is data security. Because Data Room safety provides features like unique encryption methods, two-factor verification, user activity reports, and more that let them trust blindly with regards to data. Moreover, data room auditing and certification of every data is a key feature.
The prime concern for the dealmaker's safety and security of data as it contains critical data. The use of a data room can ensure security with the features such as face view, remote shred and wipe, and time and IP access control.
2.
Expedite Process
As compared to the traditional or physical data room, a virtual data room significantly reduces time and saves valuable time. Virtual data rooms speed up every step of the process from preparation to post-closing.
A normal data room takes a hefty amount of time as compared to a virtual data room. With VDR software everything is done with some simple clicks, users can upload, download essential files, also add team members, and can manage access to the file or documents.
3.
Minimize Costs
As we discussed above, traditional data rooms are sluggish and expensive. From preparing to end-process it required a huge sum for expenses for example traveling, the printing of documents and accommodation. Also, it involves the risk of data being stolen or lost due to mishaps.
On the other hand, a virtual data room is a highly secure, cost-effective, smooth, and faster way. It lets you close the deal promptly. It doesn't require too much documentation and saves expenses like travel and accommodations. A small amount as a software fee is all you need to pay. Hence, a virtual data room won't let expenses make holes in your pockets.
4.
Round the Clock Access and Communication
Communication is essential but in traditional data rooms, users had to face great difficulty while communicating with team members, but with Virtual data rooms is as easy as cutting the cake. VDR has the feature of adding a number of team members and can chat or access files and documents whenever required.
Virtual Data rooms are designed in such a way that users can communicate anytime from anywhere. There is a Q&A section that allows parties to resolve doubts and concerns related to deals via the live chat feature. It has several languages so no language barrier for users.
5.
Easy to Use Interface
Most users would have doubts about usage especially the ones who switch from traditional data room to virtual data room. But fortunately, it is designed in a way that even a novice person can use this tool without trouble. It speeds up the entire process of the deal, less documentation, less time, no extra expenses, all you need is a software that has a great number of features like simple organizing to unlimited uploads everything in a short span of time.
Virtual data rooms are loaded with immense features that make the use of it addictive and bring productivity for dealmakers.
6.
Customization
The nature of the company varies from industry to industry hence they need to make changes in the data room. However, the customization feature of the virtual data room allows companies to make necessary changes and alterations such as logos and color for their branding.
Moreover, watermarks help to keep a document's proprietary rights. Access to the data room software can be controlled by the deal makers.
Takeaway
Virtual data room software deserves the hype that it is surrounded by because no other piece of technology can speed up and streamline the deals the way VDR can. But, the only key is finding the right data room solution that carries all the aforementioned advantages.
Therefore, never fall for any cheap software and do intensive research to find the best data room for your business. Furthermore, the only key to finding the best data room among all available options is making a point-by-point comparison and selecting the one that offers the maximum features without being heavy on your pocket.