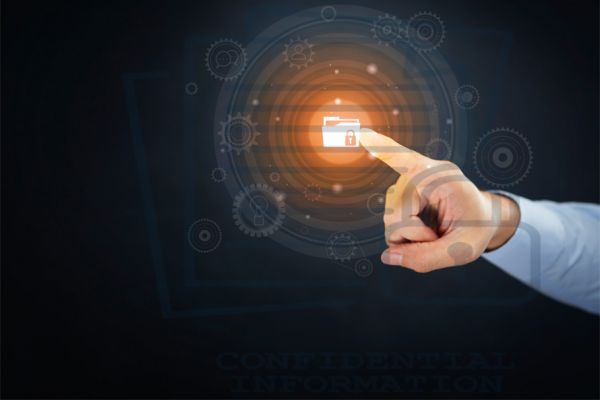 Emailing important documents is a cake-walk process, all you need to attach the file and click on the Send button. What if you send the wrong file or attach sensitive documents of a company, in such a scenario you might get into trouble. Let's figure out how sharing documents via email can get you into trouble. Also, know an alternative that works perfectly well to share sensitive information.

Encryption Issue
Microsoft Excel, Word, or Adobe have features of automatic encryption, but many users are unaware of this in-built feature. Hence, users end up sending unprotected files. As we know, hacking has become common these days, and sending these unprotected files can do great damage to your data security. In case, file encryption with the data room comes into the light.
Wrong Email Address or Person
Sometimes human errors can cause irreversible damage too! You don't need to get your account hacked as a simple typo error or sending an email to the wrong address can land you in trouble. For example, you have two email addresses with the name of John, and one of them is your competitor or person from a different team, you accidentally send the crucial email consisting of sensitive data to your competitors, this scenario can be disastrous to you and your team or company.
Mail forwarding to Third-Party
Even after sending an email to the right contact, it doesn't guarantee the safety of your data. This email can be forwarded to a third party or a competitor. You have no control over email forwarding. Storing data files to the online server might create a layer of protection, but you need to manage the access permissions of the documents.
Hacked Email Account
Hacking is spreading like a virus, online hackers wait for the opportunity, one mistake of yours gives them access to your account, and the rest will know what they can do with your data. As per the Avanan Global Phishing report, 4 out of 100 emails try to steal user's data.
Online attacks are growing rapidly, hackers are getting advanced in stealing or breaching data from the users' accounts. Even, a single click on a link can open the gate of opportunity for hackers. Hence, adopting a file-sharing solution becomes compulsory for users, a secure data room can be the solution for the online phishing problems.
Virtual Data Room - Safe and Secure Solution for Online Breaches
Virtual data room is the simplest yet most effective and safest solution for online phishing problems, this solution consists of safety protocols that protect your files from being compromised. Moreover, the two-steps verification feature gives an extra edge to security and helps in managing critical data. Computer antivirus also creates a safety wall for your data, hence using a branded antivirus is needed for every system.
From banks, private equity, legal, life sciences, real estate, to law firms, VDR technology benefits all as it allows to store, share and manage high confidential information in large data sets.
Using a VDR is a piece of cake if done rightly. Here is how you can use a VDR:
Upload as many as you want in a secure and encrypted environment.
Form teams and allow access rights using the role-based approach.
Start sharing the data with team members in a highly secured manner.
Use the customized report to track every move; be it access, view, change, update or comment.
If you want to know more about the virtual data room solution for file sharing, visit our website https://www.firmsdata.com, where you will get to know the in-depth functioning of VDR technology and how we provide top-notch services to the users and keep their data files safe and secure in the breaching online world.